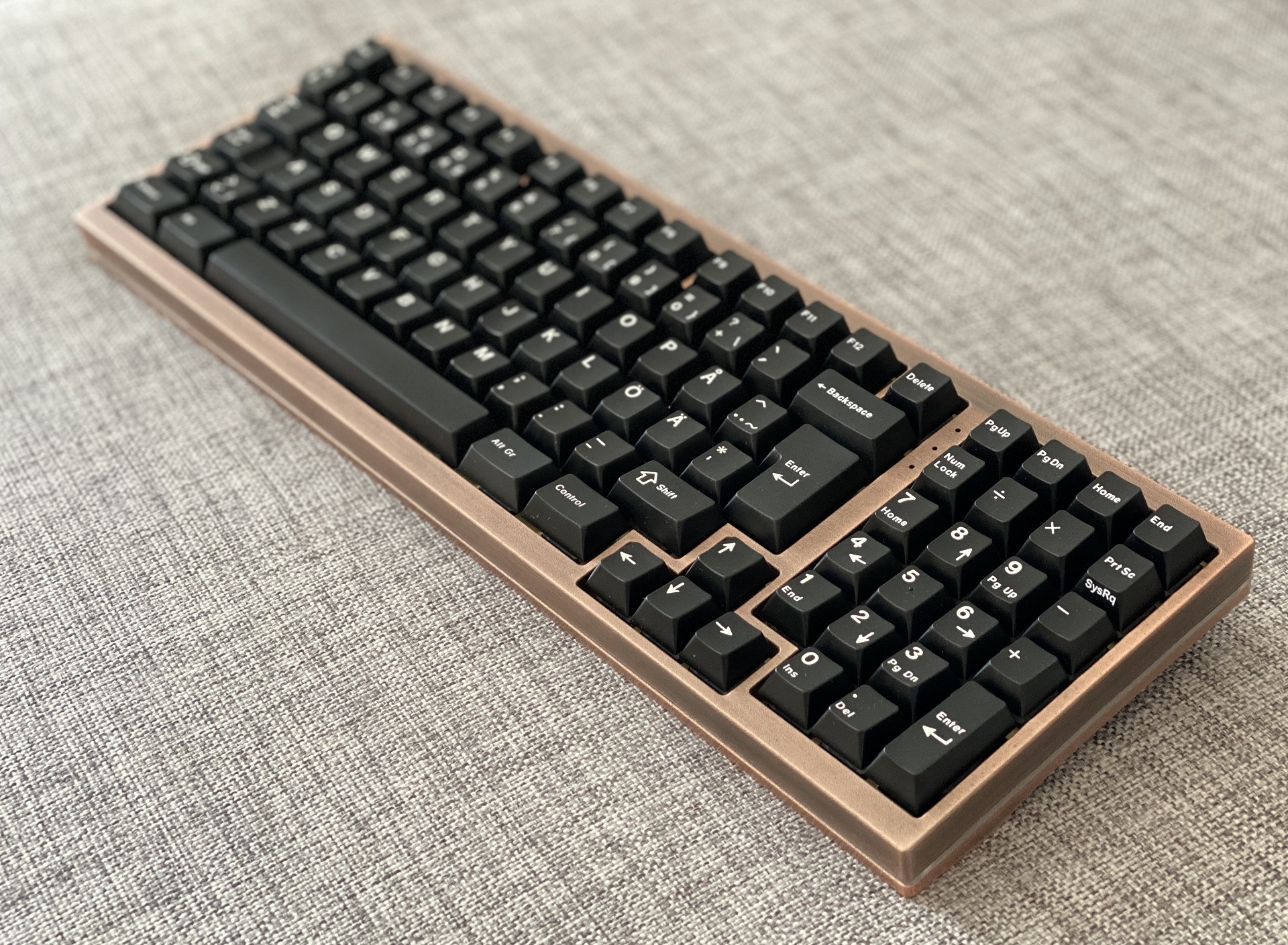 Bok.cp antique copper
This is a keyboard called Bok.cp from TX keyboards but without the TX "lip" and designed by Bok instead of LZ (Don't quote me on this though). The layout is a compact 1800, hence the cp in the name. The finish is called antique copper and is exquisite. No marks, flaws or inconsistensies. Both plate and weight are brass and there's an acrylic diffuser layer between the aluminium top and bottom part.
PCB is a Leeku L3 compact with Mini-USB port and programmed using JiGon instead of much preferred QMK, but once the layout-differences between the software and the actual board got sorted it was quite easy to program. This board is built with vintage (1984) MX blacks and with a MX grey spacebar switch, but tops swapped to milky Gateron ones. All switches lubed with GPL104. The stabilizers are GMK screw-ins.


Update August 2020
Keyboard is sold