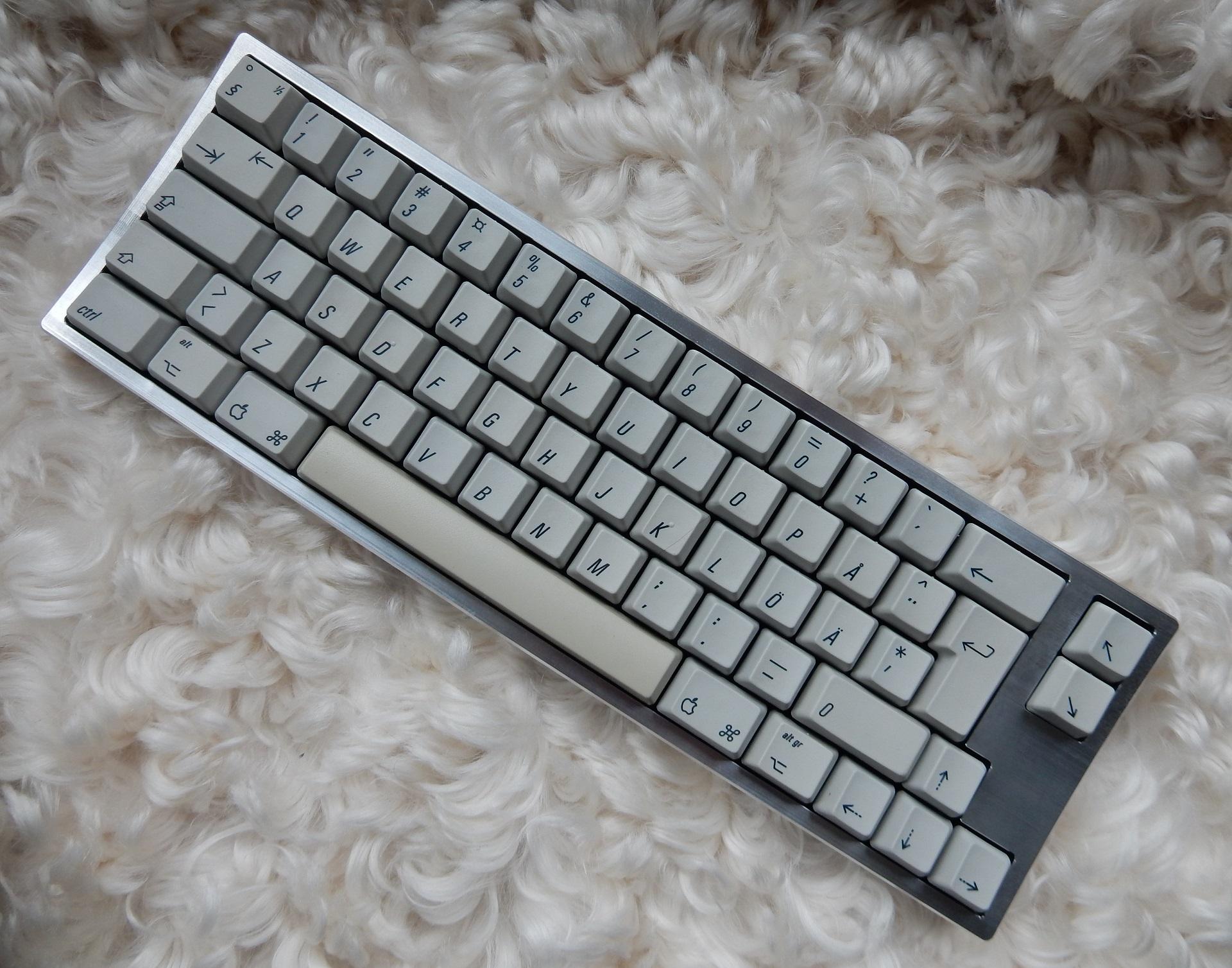 Borsdorf
My first custom Alps build. The layout is between 60 and 65% giving you an arrow cluster and, in my build, page up and down keys. The Borsdorf case was designed by DarthWTF and manufactured by Salvun. The keycaps comes from an old Apple AEK II keyboard in ISO-SE layout and the cream Alps are also from said board. The caps does not have the proper function all over the board, for example is the right shift numpad 0 and the Esc is §. The Command and alt/altgr is kinda swapped too. The PCB is made by Westfoxtrot from Cable Car Design and is called Cyclops, and the bespoke carbon fiber plate comes from Westfoxtrot also.

I opted for a raw finish where you can see the toolmarks instead of an anodized finish, and was initially set on polishing and buffing it to achieve mirror finish. But I appreciate the finish as it is and the small toolmarks just accentuates the raw, industrial, look.

It is such a sturdy and lovely keyboard, but the tactile cream Alps will probably be replaced with some linear green ones.


Update August 2020
Keyboard is sold