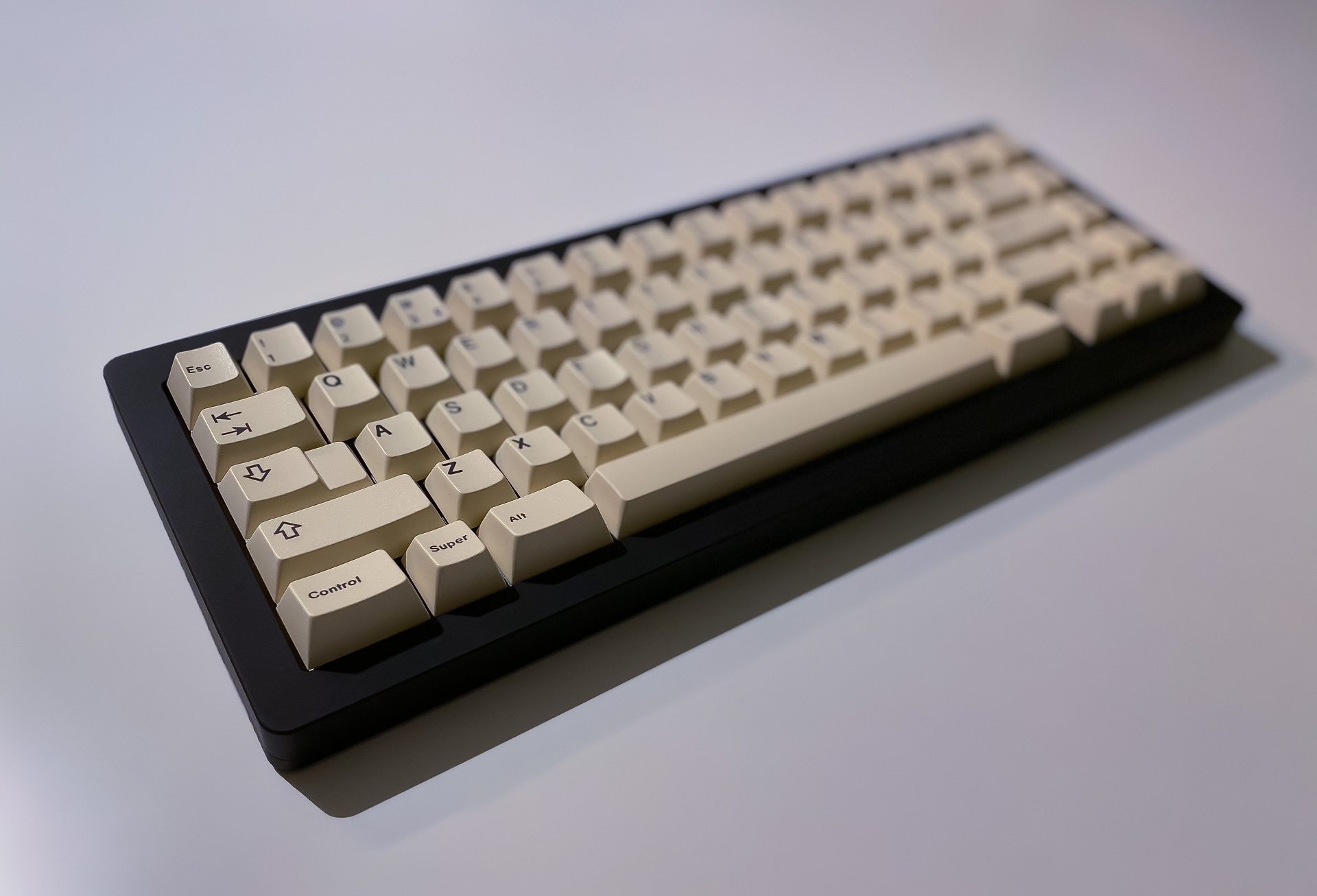 Decent65
This is the reworked version of the first prototype of the Decent65 keyboard to which we added some features, reworked some things and just tweaked until satisfied.

The following information is taken straight from our Geekhack interest check post for this keyboard:

What, why and who?
The general idea behind the Decent65 was making a classic top mount 65 percent keyboard, which would have the looks while still maintaining a not over the top price. So this is a no-fuss, low height board with bezels on the thicker side. It was born from an idea of mine and have been brought to life by soran - who was responsible for doing the actual design work. Designed, engineered and manufactured in Europe. The prototype seen in the pictures is made by
Salvun
, who also will be making the final product.
Features:
65% keyboard with blocker at arrows
6060 aluminum case
Anodization color options: black, gray and silver
Semi-fixed aluminum plate in either ANSI or ISO (Plate files will be released if people want to have them made in other materials)
Top mount
7 degrees angle
Bottom front ledge to keep the front low, just shy of 16 mm (without bumpons)
Standardized ai03 daughter board with USB C
Alignment pins for top and bottom
No internal or external weight
1.11 kg (Case+plate) and around 1.4 kg built
QMK-compatible PCB with JST connector for daughter board
Manufactured by Salvun in Belgium
..end of GH information.
On to this piece in particular.
For the sake of showing of possible layouts in the interest check post I have several plates, both ANSI and ISO, as well as keycaps sets. But the most permanent one so far is a combination of brass ISO plate with lubed Revo White switches and C3 stabs. Keycaps used are mostly GMK WoB, but in the gallery below there will be several others as well.