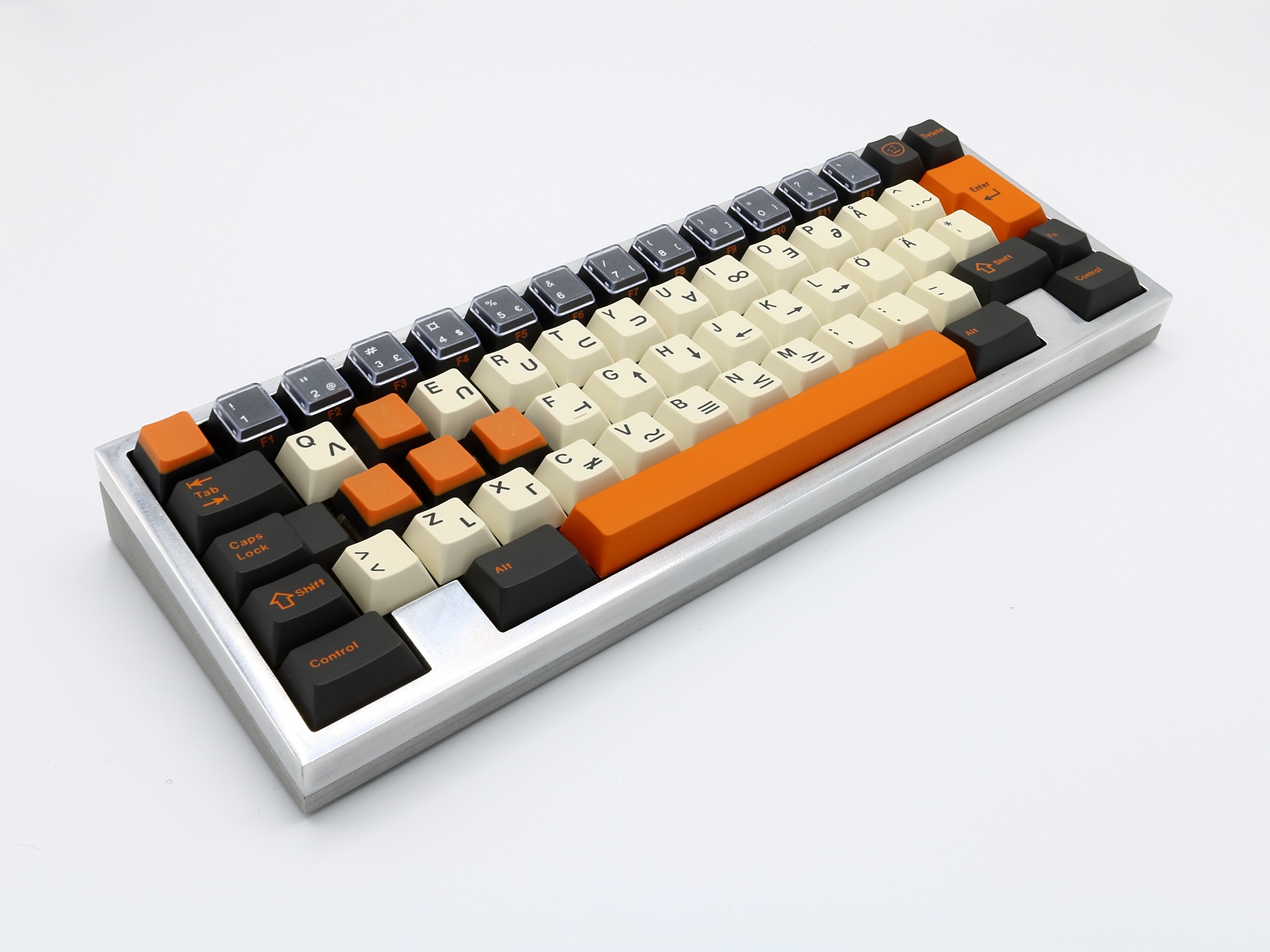 idb60 prototype
The idb60 prototype was a small discord groupbuy by idb keyboards. Approximately 10 units were made, some anodized and some in raw aluminium. I chosed raw aluminum to be able to either paint it or polish it.
It features plateless design where the PCB is suspended on o-ring-dampened tabs that are sandwiched between the top and bottom. Layout is 60% WKL with stepped CapsLock and split right shift. It is built with C3 Tangerine switches with a Hirose spacebar switch and GMK screw-in stabs

Update June 2020:
Rebuilt the keyboard with a kinda one-off PCB from Pngu in yellow that supports split backspace. Also put on some cool artisan gamer-set keycaps and relegendable number-row caps. Switches also got replaced to frankenswitches which means in this case milky Gateron housings, MX black springs and TTC orange black stems lubed with 3204.

Update Feb 2022:
Sold.