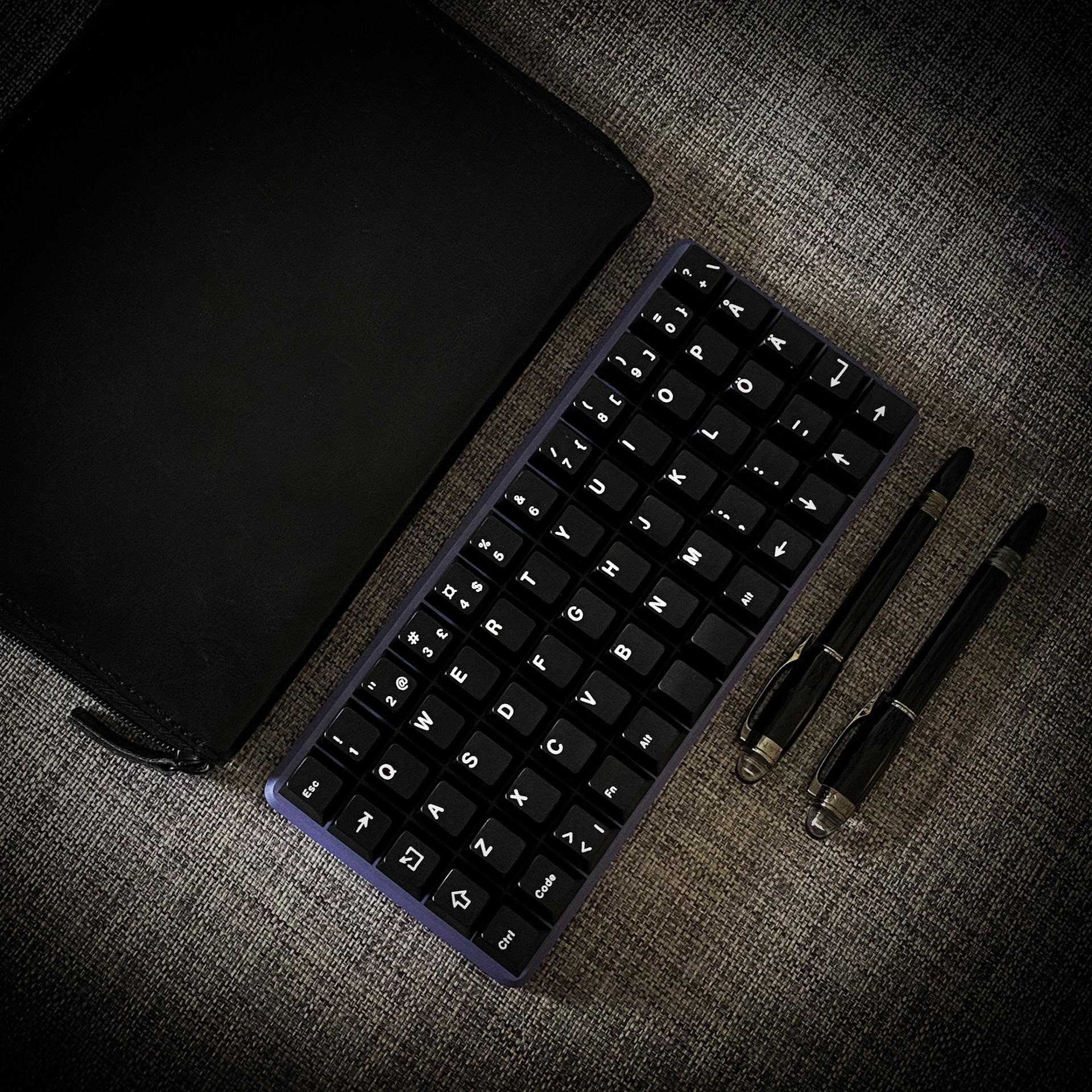 Kotai (Preonic version)
The Kotai is a heavy low profile case with integrated plate for the Preonic PCB where the top/middle is milled in one piece of aluminum and the bottom is solid brass. Both parts are cerakoted in Crushed Orchid.

The case is designed by Stef Wolter and manufactured by Salvun who also did the cerakoting in the color crushed orchid. This small little keyboard case weights a whopping 1.1kg unbuilt due to the maswsive brass bottom.

I decided on H1 switches to match the black keycaps from the GMK White on black keyset.


Update 2021-01
So I kinda went for it and took a sander to the bottom brass part. See pictures below.